Deal: Buy a Samsung Galaxy S8 or S8+ (like new) for less than $500
5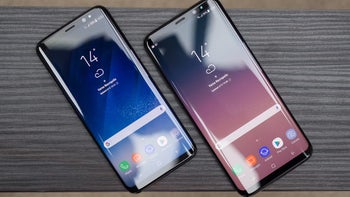 The Samsung Galaxy S8 and S8+ that are offered for under $500 are used, but "like new." These are the official US variants of the smartphones, so they comes with warranty and are compatible with all major carriers - Verizon, AT&T, T-Mobile, Sprint. The handsets normally cost more than the prices mentioned above, but 20% instant discounts are being applied at checkout - that's how the final prices go down to $422.78 and $479.576.
To put things in perspective, a
brand new
Galaxy S8 can't be bought for less than $599, while a similarly new S8+ costs $689. Thus, Amazon lets you save almost $200 on each of the two "like new" phones.
It's not clear for how long this Amazon deal will be available, so you may want to hurry if a Samsung Galaxy S8 or S8+ is just what's missing from your life. You can find both handsets at the source link below.