Poll results: Galaxy S8 is good enough!
9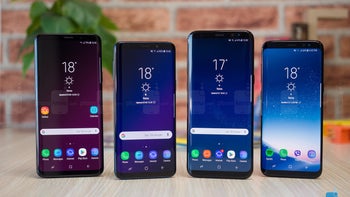 The new
Samsung Galaxy S9
and
S9+
flagships are pretty awesome, sure. But, fact is, the
Galaxy S8
and
S8+
, hailing from early 2017, are no less awesome. Both generations share very, very similar designs, and the top-tier hardware of their own time. With the S8 being only a year old, that means that it's still a pretty capable smartphone.
That's not to say that Samsung is lazy or not innovating. It's just that mobile tech has plateaued for now, and the S8 does hit a lot of nails on the head and still looks like a smartphone from the future. The S9 just refined the formula a little bit more.
But a futuristic, curvy phone also abandoned the $650 price standard of the past. The Galaxy S9 starts at $720, and the S9+ will set you back $840. Ouch, right?
In comes the
Galaxy S8
— the year-old flagship can be found cheaper at various retailers and one can really land a deal at the second-hand / refurbished market.
So, we thought we'd ask — would you go for the
Galaxy S9
, or is the S8 still "good enough"? 60% of voters believe in the latter!