Samsung Galaxy S7 & S7 edge: all you need to know
37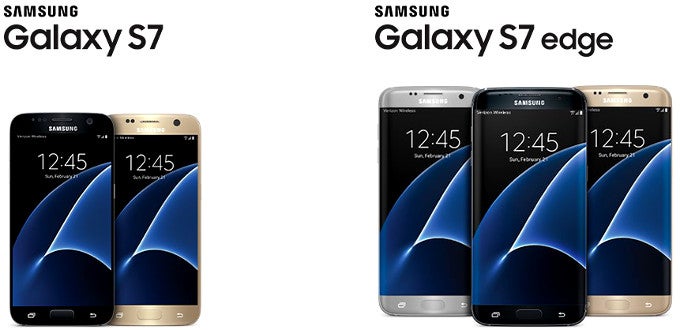 The Galaxy S7 and the S7 edge are among the hottest, if not the hottest topic in the industry right now. Improving on all fronts, the S7 certainly shows that Samsung has kept an ear close to the ground and taken most of the public's criticism towards the S6 close to heart. So far, we are certainly liking the S7, and we are certain that it will hardly disappoint.
Now, after the excitement has waned off a bit, it's time to summarize everything we know about the Galaxy S7 and S7 edge. You'll find our most important stories about the the newcomers right below.
Meet the Galaxy S7 and S7 edge
The Galaxy S7 does indeed have a 5.1-inch Quad HD AMOLED screen, Qualcomm's most powerful Snapdragon 820 system chip under the hood and a brand new 12-megapixel camera with low light superpowers. And yes, the microSD card slot is back: you can use a card of up to 200GB onf the S7. Luckily, the Galaxy S7 does also come with a larger-than-before, 3,000mAh battery. Additionally, the new 12-megapixel camera on the Galaxy S7 brings a few important improvements, all helping one single purpose: better low light images. The Galaxy S7 edge is similar to the S7, though it comes with a larger display curved to the sides, and a denser 3,600mAh battery.

Hands-on time!
The S7 has adopted the Note 5's curved glass back, which definitely makes for a more pleasant feel when you're holding the phone. The edges of the metal frame surrounding the device are also nice and smooth, so they don't create discomfort in the hand. Weight-wise, the S7 has grown noticeably heavier, which can be attributed to the significantly larger battery inside (more on that later). Anyway, the added heft doesn't seem to detract from the aura of premiumness exuded by the Galaxy S7 – but it makes it feel more substantial for sure.

Comparisons and first looks
Price and release date
All major US carriers will be selling the Galaxy S7 and S7 edge. The official launch date is March 11, but you can pre-order either handset come February 26. Here's what they'll cost you. Oh, and by the way, if you are among the early adopters
More interesting articles