Samsung Galaxy S7 and S7 Edge price, release date, and preorder bonus
35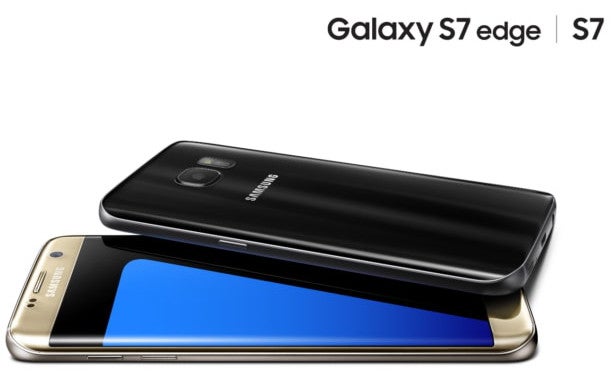 The official release date in the US. as well as globally, is March 11th, but that doesn't mean you won't be able to handle and preview the two phones before that, even if you haven't ordered one. Starting right this Wednesday, February 24th, those eager to witness the birth of a potential sales legend, will be able to toy around with the S7 and S7 edge in Samsung's
Experience Stores
, located in those fine Best Buy establishments around the country.
The carrier stores of
AT&T
, Sprint, T-Mobile, Verizon and U.S. Cellular will have units at hand for demonstration starting this upcoming Friday, February 26th, so there will be only a few days gap between the unveiling, and your personal experience with Samsung's next best thing, which is a commendable achievement. Besides the carrier shops, the phones will also be carried by every big retailer out there, such as Best Buy, Car Toys, Sam's Club, Staples, Target and Walmart, of course.
As for the colors, the US will get Galaxy S7 versions in Black Onyx and Gold Platinum, while the Galaxy S7 edge will color your day with three hues - the same Black Onyx and Gold Platinum, but also a Silver Titanium version added for a good measure. There doesn't seem to be a 64 GB version in the offing here in the US, so both the Galaxy S7 and Galaxy S7 edge will start you off at 32 GB here, but they have the added advantage of having microSD card slots, so you will be able to expand the storage with cards up to 200 GB in size. Which color would you get?
Samsung Galaxy S7

Samsung Galaxy S7 Edge

Release date
March 11
March 11
Preorders begin
8:00 a.m. EST on February 23
8:00 a.m. EST on February 23
First look at Samsung Experience stores in Best Buy
February 24
February 24
First look in carrier stores
February 26
February 26
Price

ca. 649 - 699 USD or EUR

AT&T Next 24 - $23.17 a month ($695)

T-Mobile - $27.92/month ($670) + one year of Netflix subscription gratis

Sprint - $649, $27.09/month for 24 months, get a second one for $13.54 per month for 24 months after a $13.55 service credit

Verizon - $672, $28/month, for 24 months

ca. 749 - 799 USD or EUR

AT&T Next 24 - $26.50 a month ($795)

T-Mobile - $32.50/month ($780) + one year of Netflix subscription gratis

Sprint - $749, $31.25/month for 24 months, get a second one for $15.62 per month for 24 months after a $15.63 service credit

Verizon - $792, $33/month for 24 months
Free Gear VR + 6 games bonus promo
February 23 - March 18
February 23 - March 18
Availability
AT&T, Sprint, T-Mobile, Verizon Wireless and U.S. Cellular stores, Best Buy, Car Toys, Sam's Club, Staples, Target and Walmart
AT&T, Sprint, T-Mobile, Verizon Wireless and U.S. Cellular stores, Best Buy, Car Toys, Sam's Club, Staples, Target and Walmart
Available color options in the US
Black Onyx and Gold Platinum
Black Onyx, Gold Platinum and a Silver Titanium