Samsung Galaxy S7 edge vs Samsung Galaxy S6 edge vs Samsung Galaxy S6 edge+: first look
11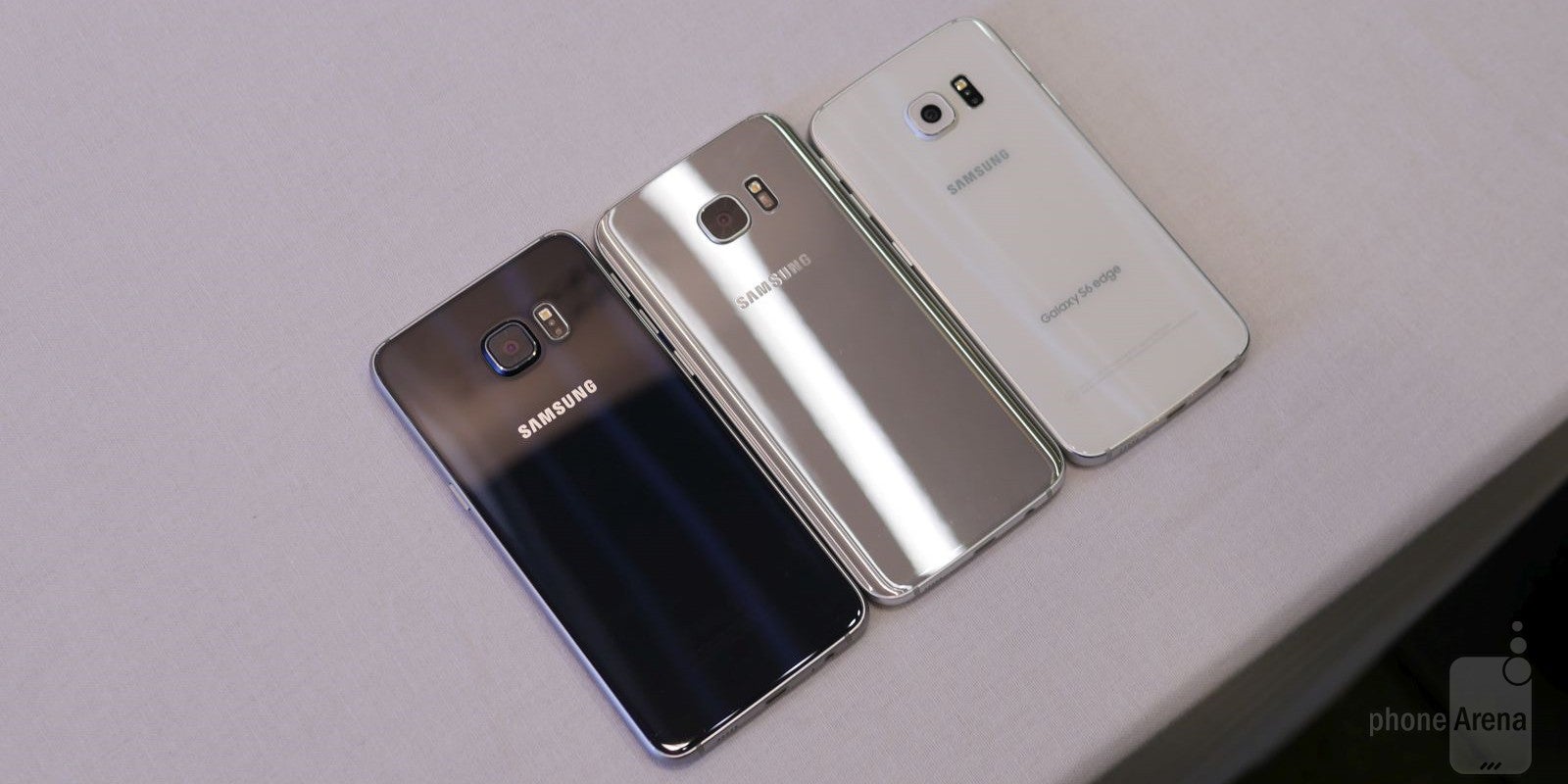 The Samsung Galaxy S7 edge just got announced, bringing along some notable features that make it an admirable successor, worthy of being one of the astounding phones out of MWC 2016. However, it needs a proper quick comparison against its equally esteemed predecessors, which in this case are last year's variants – the Galaxy S6 edge and S6 edge+. In our short time checking the new smartphone, we managed to quickly compare it and find out exactly how it stacks up.
Design
Just by looking at some of our snapshots, you can argue that the Galaxy S7 edge is the middle child of the bunch. It's apparent just because it's a smidgen larger in footprint over last year's Galaxy S6 edge, but still compact over the S6 edge+. What's really impressive, though, is how they were able to reduce its screen-to-body ratio, while still slapping on a sizable 5.5-inch display.
From the looks of it, Samsung has addressed the criticisms found with last year's offerings – something we're glad to find. Of most importance, the sharpness felt by holding onto the Galaxy S6 edge are now gone. That's attributed to the slightly more roundedness of the edges themselves, which combined with the rounded edges of the back panel, something that was adopted from the Note 5, gives the Galaxy S7 edge a far more comfortable grip in the hand.
While the premium design of the phone doesn't deviate from what we know, Samsung has moved forward in gracing the Galaxy S7 edge with an IP68 certification, ensuring that accidental spills won't ever be a concern. This, by itself, is a huge improvement over the previous two edge smartphones, which is quite an ambitious move on Samsung's part. And of yeah, the microSD card slot is back once again too!
Sticking to the design DNA established with what they pushed out last year, the Galaxy S7 edge might not be a gigantic overhaul in terms of its design, but when you factor in how they've ironed out all of the concerns, while also accompanying it with that IP68 certification, it simply points to the obvious that it's an iterative improvement that we gladly accept – more so when it's technically a second-generation offering.
Display
As we've clearly indicated already, one of the Galaxy S7 edge's notable qualities is its incredible screen-to-body ratio. Its middle child attachment is evident in looking at the specs, which is a 5.5-inch 1440 x 2560 Super AMOLED screen. There's no movement in terms of its resolution, which stands at Quad-HD, but it still looks pretty impressive when compared to the 5.1-inch and 5.7-inch screens of the Galaxy S6 edge and S6 edge+ respectively.
Eyeballing what we can see so far, the screen on the Galaxy S7 edge has all the same rich qualities we have come to expect and receive from Samsung. Even though it's tough to gauge its actual quality right now, we bet that all parameters of the display are improved to some degree – so that pertains to its color temperature, luminance, viewing angles, and much more. Of course, we'll get a better gauge when we run it through our battery of benchmark tests.
The curved edges of the Galaxy S7 edge are more rounded and before, which as we've noted, eliminated the sharp feel we felt on the original S6 edge. And not surprisingly, Samsung maximizes the dual-curved edges to a higher degree. We didn't think it was all that useful with the original S6 edge, while the S6 edge+ added only a few extras, but the S7 edge takes it to a higher level. Above all, it's nice that the edge screen now occupies a width of 550 pixels. That's a vast increase over the skinny look of Samsung's previous efforts, but in addition to the added real estate, its function has been expanded – now offering support to third parties, as well as the ability to add macros.
And lastly, there's the always-on feature of the Galaxy S7 edge, which unlike its predecessors, can display some relevant information on screen without having to turn on the display.
Interface and Functionality
Indeed, the edge screen functions of the S7 edge are increased, the TouchWiz UI behind the scenes is largely unchanged. Although it follows in the same premise of being more streamlined than its previous efforts, Samsung doesn't really deviate from its recipe. Quite frankly, we're a bit curious about this decision, mainly because we tend to expect some degree of change with successive devices. Running on top of Android 6.0.1 Marshmallow is undeniably the logical place to be at now, looking around the interface doesn't really reveal any significant changes – it still looks and feels much like the TouchWiz we know.
That's not particularly a bad thing, especially considering that Samsung has taken great pride in listening to user feedback. Visually, there are some minor changes, such as the look of the pull down menu for its quick settings and notifications panel, but the features and functions don't change whatsoever. Well, due to its larger footprint over the Galaxy S6 edge, the S7 edge is accompanied with the same one-handed mode as the S6 edge+.
Between the three, the only notable difference is the new edge screen features found with the new model. Besides that, most people would be hard pressed to uncover any of the differences with the TouchWiz experience.
Processor and Memory
Yes, the S7 edge is going to be donning two different chipsets, the Snapdragon 820 for the US market and the newest Exynos chip everywhere else, but when it boils down to it, there's very little distinguishing differences when it comes to its raw performance on a superficial level over its predecessors.
No doubt, benchmark tests will soon uncover the greatness and superiority of the S7 edge's new hardware, but it's really tough to discern its superior performance with basic stuff – they all seem to produce the same level of finesse. However, we can presume that the Galaxy S7 edge will offer superior gaming performance because it'll leverage Vulcan API access.
And now we come to storage, where the new S7 edge has a distinct advantage. Above all, the introduction of the microSD slot, which is embedded with the SIM tray, offers the S7 edge the option to expand its internal storage capacity, which starts out at 32GB. That's a comforting idea, mainly because its predecessors only have internal storage to utilize.
Camera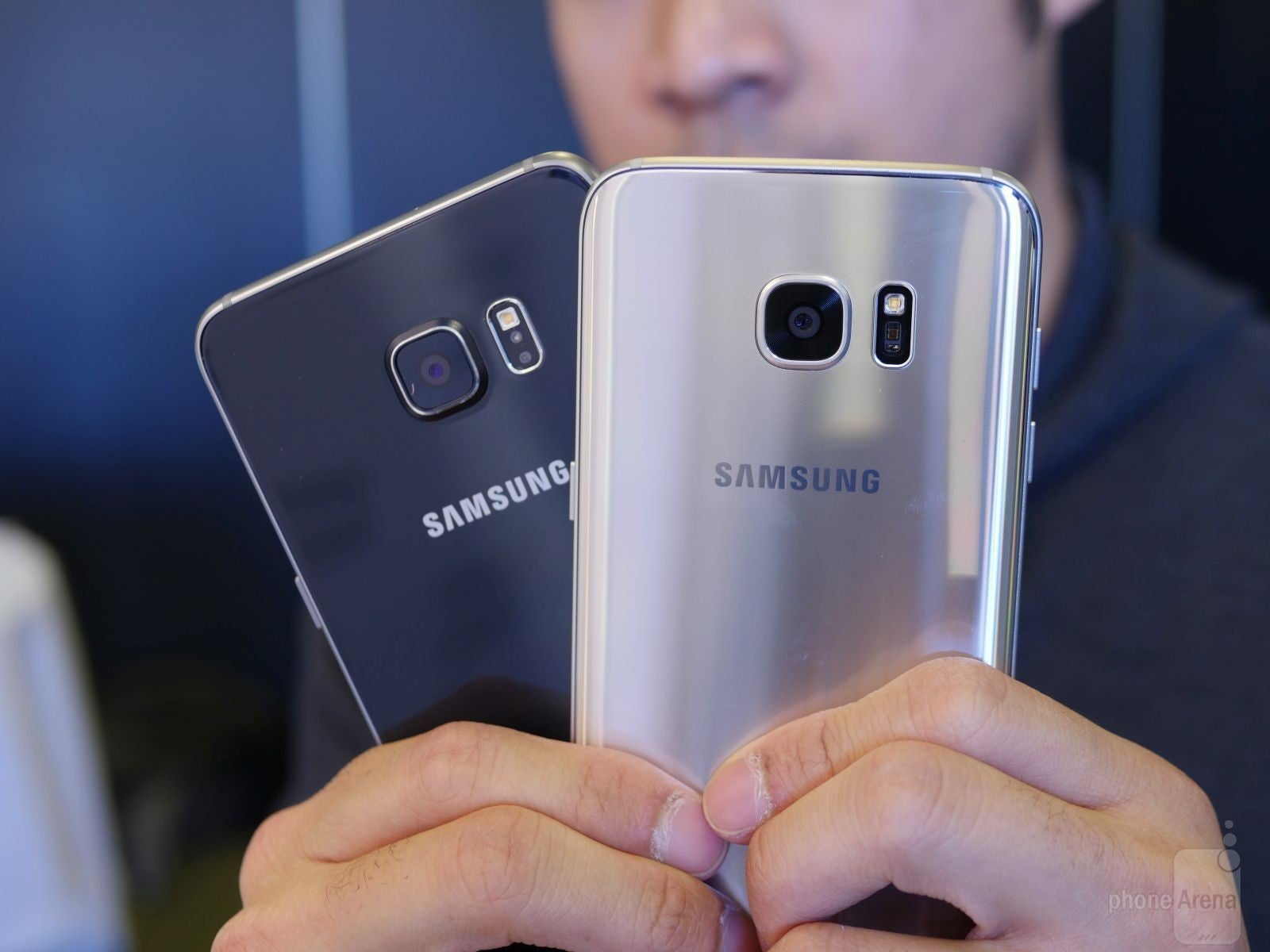 The megapixel race has seemingly been distinguished, as many consumers are realizing that numbers don't dictate a camera's performance. Therefore, it's the rational reason why Samsung has opted to slap the S7 edge with a 12-megapixel camera sensor – whereas the S6 edge and S6 edge+ featured 16-megapixel cameras. The front facing camera of the S7 edge, however, still remains at a respectable 5-megapixels.
Samsung's previous efforts have proven themselves to be some of the best in the business, but some folks might still not be convinced with the switch to a 12-megapixel camera. Samsung ensures there's going to be no degradation with the S7 edge's performance, mainly because they're focusing on low-light performance, which is the area where most phones falter in. We actually came across this in action, as the new camera of the S7 edge is faster with its focus – while also producing images that are brighter and detailed under low light. In comparison, the shots captured by the two other models displayed some noise and graininess.
To be fair, though, we were comparing their results through their respective screens – as opposed to a computer's screen for a fairer comparison. Needless to say, we're confident about Samsung's claims, but beyond performance, it's rather shocking to find that there's not a whole lot different with the shooting interface. All of Sammy's arsenal of shooting modes are here, including the versatile Pro mode, but there's still no manual controls for video.
Expectations
Last year brought along the biggest and most ambitious redesigns to the Galaxy franchise, one that for a long time relied heavily on plastic. And while the S7 edge follows through with that same premium design language established with last year's crew, Samsung is able to enhance the S7 edge in many ways over its predecessors.
The introduction of an IP68 certification, as well as a microSD slot, already adds a lot of weight to the handset's value. And knowing that it's sporting upgraded hardware under the hood, too, the S7 edge is the incremental upgrade that's worth drooling over if you opted to skip last year's models. To tell you the truth, the only meaningful area that Samsung could've focused more on is the TouchWiz experience – it's just too closely the same, based on what we're able to scope out in our short time checking it out.
Nevertheless, that no-compromise approach is taken with seriousness by Samsung, delivering a compelling smartphone that's sure to remain relevant for some time.