Samsung Galaxy S6 rumors, the Microsoft Lumia 535, and the world's new thinnest smartphone: weekly news round-up
16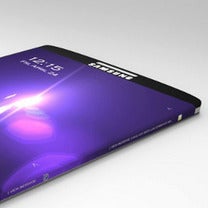 Although we're still months away from a possible Samsung Galaxy S6 announcement, rumors about a successor to the S5 are starting to pop up from here and there. In fact, such a rumor was one of last week's hottest stories, and it claimed that Samsung will be redesigning its flagship from the ground up. And yes, it will be a beast of a machine in terms of hardware specifications.
A phone that's not as advanced is the rumored Microsoft Lumia 535. Note that we used Microsoft's name as that's how the phone in question is going to be marketed, which will make it the first Lumia not sold under the Nokia brand. It is the smartphone we're expecting Microsoft to announce on Tuesday, hopefully alongside some juicier hardware.
Another story that caught the attention of a great deal of our readers dealt with the Vivo X5 Max. Yeah, we know the name does not ring any bells, but the phone is worthy of attention as it is about to become the thinnest in the world. Its thickness? Oh, some 4.75 millimeters.
For more of last week's hottest stories, take a look at the slideshow below.