Samsung Galaxy S6 and S6 Edge names seemingly confirmed by AT&T
26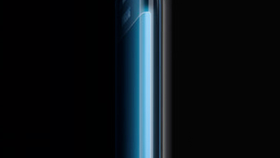 Samsung isn't ready to officially confirm the names of its two upcoming flagship smartphones (which will be announced this Sunday at
MWC 2015
), but we're all expecting them to be called
Galaxy S6
and
Galaxy S6 Edge
.
Until now,
AT&T
,
Sprint
and
T-Mobile
have all revealed that they'd release Samsung's
Next Big Things
, and it appears that AT&T is indirectly confirming their names. The "Galaxy S6" and "Galaxy S6 Edge" are both mentioned on AT&T's webpage that lets customers pre-register for the handsets - though the names are included only in the page's source code, so they're not directly visible.
All major US carriers should launch the Galaxy S6 and S6 Edge sometime this spring. While Verizon doesn't have a pre-registration page yet (like AT&T, Sprint and T-Mobile do), it will likely not be long before it, too, reveals plans to carry the new Galaxy series.
As you probably already know, the main difference between the Galaxy S6 and Galaxy S6 Edge is that the latter sports a curved display a la
Galaxy Note Edge
- though it's one that wraps around both of its edges to create a symmetrical design.
We're looking forward to seeing both the Galaxy S6 and Galaxy S6 Edge on March 1. Stay tuned as we'll bring you all the official details about them as soon as they're announced.
source: AT&T