Samsung Galaxy S III getting a last minute RAM upgrade to muscle up Jelly Bean
72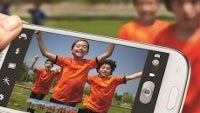 The
Samsung Galaxy S III
has been delayed over and over for the US, but while the push back was only for days, it was allegedly not because of bugs, but because Samsung was busy adding more RAM to its flagship so it can chew Android 4.1 Jelly Bean easier when the update arrives.
And that's great news - the Galaxy S III will undoubtedly become one of the most popular Android devices out there, and getting Jelly Bean running smoothly will mean a lot to Samsung and Google.
Samsung has upped the RAM so the phone "future-proof" as engineers weren't 100% sure whether 1 gig of RAM would be enough for Jelly Bean and
opted for 2GB RAM
.
We don't have any details about when exactly the SGS III will get Jelly Bean, but now it's clear that Samsung is already working on this and we expect the update to be just as massive as the phone's launch.
source:
TheVerge