Samsung has two budget flagships on the way, one with 5G support
6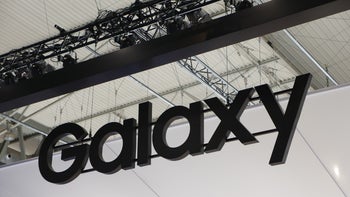 The Galaxy S10 lineup,
Galaxy Fold
, and
Galaxy Note 10 series
(including 5G models) mean that by the end of this summer Samsung will have introduced a total of ten Snapdragon 855-powered smartphones. The company isn't stopping there, though.
Snapdragon 855, huge display, triple-camera setup
According to tipster
Steve Hemmerstoffer
, Samsung currently has two new smartphones in the works under the model numbers SM-A905 and SM-A908. Both of these will apparently be powered by Qualcomm's high-end Snapdragon 855 and should be positioned below the Galaxy S10 lineup.
As the model numbers indicate and as previous leaks have suggested, the upcoming smartphones will probably be marketed as the Galaxy A90 and
Galaxy A90 5G
. Hemmerstoffer recently stated that the devices would launch as part of a new Galaxy R series but now says his sources confused Samsung's internal and commercial naming schemes. As a result, the tipster is also endorsing the Galaxy A90 moniker.

Rather unsurprisingly, the Galaxy A90 and Galaxy A90 5G are set to be pretty similar. Per the information provided today, both models will arrive equipped with huge 6.7-inch AMOLED displays paired with in-display fingerprint scanners. Triple-camera setups on the rear of the two devices are to be expected too, although there will be some key differences in this area.
Much like the
Samsung Galaxy A80
that was announced back in April, the standard Galaxy A90 is set to feature a primary 48-megapixel camera. This will be paired with a secondary 12-megapixel snapper and a third 5-megapixel sensor. The functionality of each sensor hasn't yet been revealed but Samsung's other devices suggest the former will sport an ultra-wide-angle lens while the latter should gather depth data. It's believed there are also plans to include an exclusive Tilt OIS technology which could help straighten out photos before taking them.

The 5G variant, on the other hand, is set to retain the 48-megapixel and 5-megapixel sensors. However, the 12-megapixel camera looks set to be swapped out for an 8-megapixel alternative. Similarly, the Tilt OIS tech will apparently be removed, potentially as part of efforts to keep costs down.
Standard Galaxy A90 may be cheaper than Galaxy S10e
Although Samsung's exact plans for the Galaxy A90 offerings are yet to be specified, a rumor dating back to March pointed towards the existence of
a budget flagship
that'd be priced "lower" than the
Galaxy S10e
.

The cheapest Galaxy S10 model, for those of you that aren't yet aware, carries a retail price of $749.99 in the United States. Through a variety of deals and offers the flagship can be found much cheaper nowadays but the official price would suggest the standard Galaxy A90 may retail at around $699.99 or perhaps even $649.99 depending on how aggressively Samsung chooses to price the device.
Although the same processing power is to be expected, the Galaxy A90 will most certainly cut some corners when it comes to features. Specifically, the premium glass build and ultrasonic in-screen fingerprint scanner found on the Galaxy S10 series will probably be swapped out for glossy plastic and an optical alternative. Similarly, while a triple-camera setup is expected, the quality of each sensor should be noticeably lower. Other downgrades could come in the form of storage or battery capacity. Nevertheless, fast charging and Android 9 Pie coupled with One UI straight out of the box are to be expected.
A similar philosophy can be expected when it comes to comparing the Galaxy A90 5G to the
Galaxy S10 5G
, although in this case the downgrades will probably be more noticeable. Nevertheless, this should be compensated by a noticeably lower price – the Galaxy S10 5G retails at $1299.99 in the U.S.