New Samsung Galaxy A8 and A8+ now available in the US (warranty included)
12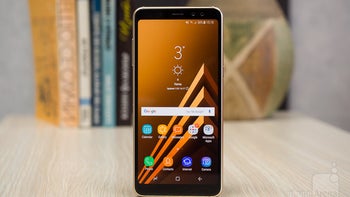 Last month, Samsung released the
Galaxy A8 (2018)
and
Galaxy A8+ (2018)
in select markets around the world, without mentioning if the phones would be available in the US. We actually asked Samsung about this, but we received a non-answer: the company didn't have any information on the availability of the new A8 series stateside.
Of course, you can purchase a new A8 or A8+ via third-party sellers on Amazon or eBay, but you're not getting US warranty if you do that. Fortunately for folks interested in buying any of these smartphones, retailer B&H Photo Video is now selling both with 1-year US warranty. In the past, B&H has done similar things with other handsets that Samsung didn't officially release stateside - including the Galaxy A5 (2017) and
Galaxy A7 (2017)
.
B&H is selling the Samsung Galaxy A8 (2018) for $479.99, while asking $529.99 for the Galaxy A8+ (2018). Both smartphones are unlocked and compatible with GSM/LTE carriers like AT&T and T-Mobile, but they will not work on Verizon and Sprint. You can get any of the two devices in three color variants: Black, Gold, and Orchid Gray.
Please note
: In case it's not clear, these are international variants of the Galaxy A8 and A8+. They're not officially released by Samsung in the US, but B&H is offering warranty for them anyway.
The new Galaxy A8 and A8+ are Samsung's first mid-range handsets to come with Infinity Displays: 5.6 inches and 6.0 inches, respectively. They certainly have an all-around modern design, though their Super AMOLED screens (both with 1080 x 2220 pixels) are not curved. That aside, you're getting pretty nice features with these phones: 4 GB and 6 GB of RAM, 64 GB of expandable storage space, water-resistance, good battery life (fast charging included), and so on.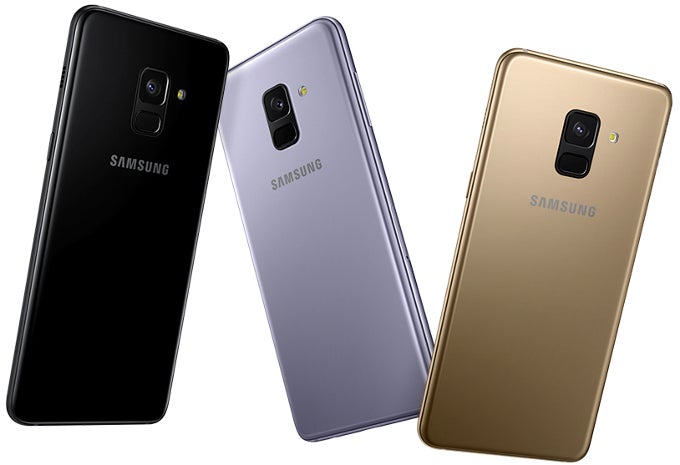 What we don't like about the Galaxy A8 and A8+ is that they run Android 7 Nougat out of the box. Samsung will update them to Android 8 Oreo in the near future, but it's a shame to see decent handsets running Nougat in 2018. Anyway, if you're in the market for a reliable mid-range phone - which means you won't be waiting for the high-end, expensive
Galaxy S9
series - you can order a Galaxy A8 (2018) or Galaxy A8+ (2018) via the source links below.