Samsung Galaxy A5 (2017) and Galaxy A7 (2017) to get Clear View covers as official accessories
3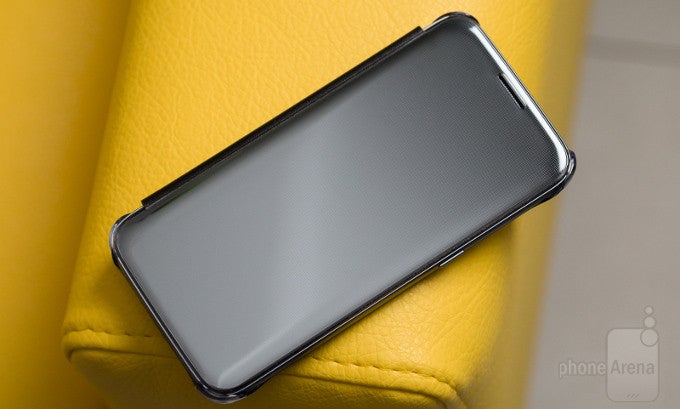 Update
: Samsung already has Clear View covers for some of its Galaxy A (2016) phones, but it's nice to hear that the 2017 models will get these, too.
Until now, Samsung launched Clear View covers only for top-of-the-line smartphones like the Galaxy S7 (see above) or Galaxy Note 7. But this should change soon
: According to SamMobile, two of Samsung's upcoming mid-range phones, the
Galaxy A5 (2017)
and
Galaxy A7 (2017)
, will get Clear View cases of their own.
As you may already know, Clear View covers are official Samsung accessories that feature see-through plastic lids. You can see notifications and other content without opening the lid (so the phone's screen remains protected), but interacting with the handset through the lid is limited to actions like answering calls and snoozing alarms.
While the Clear View covers for the Galaxy S7 and Note 7 are rather pricey ($60), there's no word on how much the covers for the upcoming Galaxy A5 and Galaxy A7 will cost.
A
Galaxy A3 (2017)
and
Galaxy A9 (2017)
should also be part of the new A series of handsets, but we don't know if these are supposed to get Clear View cases as well. We also don't know when Samsung intends to announce the
Galaxy A (2017) family
, but it's probably safe to assume it will happen at the end of this year, or in early 2017.
source:
SamMobile