Samsung Galaxy A3, A5 and A7 (2017) essentially confirmed
7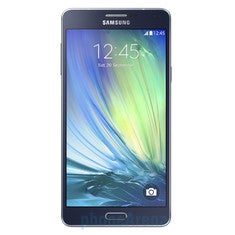 Earlier on today,
it was reported
that a new version of the
Samsung Galaxy A5
had reared its head through various benchmarking utilities. As we've seen for the past couple of years running now, the Galaxy A5 likes to be chaperoned by both
Galaxy A3
and
A7
. Though we naturally assumed the leaked A5 was only one-third of the unfolding story, sources of
SamMobile
have essentially confirmed the existence of the other two handsets.
According to this new report, the model numbers of the Galaxy A3, A5 and A7 will be SM-A320F, SM-A520F and SM-A720F respectively. As we recently learned, the new Galaxy A5 could get a customary processor bump, more RAM and a slightly better battery, along with a storage increase. While it is not yet known how the specs will improve for the other two handsets, it's fairly safe to assume that a similar refresh will be on the agenda.
Though Samsung is known to churn out swathes of flagship-level handsets, the company has been on the offensive in the ever-saturated middle of the market. The Galaxy A series seeks to amalgamate style and low cost with enough power for the vast majority of users, and looks to be headed back for a third innings.
There's no word as yet on when the Galaxy A3, Galaxy A5 or Galaxy A7 (2017) will actually hit the market. The 2016 models all rolled out in early January of this year, though announcements actually began in December of 2015. If Sammy intends to stick with the traditional one-year life cycle, this new trio should once again join us at the turn of the year.
We'll have more details as and when they arrive, so stay tuned.