Samsung Eternity II & Captivate joining the HTC Aria on AT&T?
This article contains unofficial information.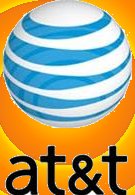 AT&T is looking to be the next carrier to launch a trio of handsets that's surely looking to be backed by a couple of impressive Android smartphones. By now we've been hearing how the
HTC Aria
is siding towards a launch with AT&T, but there is more confirmation about its whereabouts as one of BGR's AT&T sources hinted to the all too knowing speculation. However, they're also reporting that two additional Samsung phones will be making some noise as well for the carrier. The first up is the
Samsung Captivate i897
which is gearing up to become a high-end offering similar to the Samsung Galaxy S – this is actually the first time we're hearing a name being given to the handset. The Samsung Captivate can really live up to its name if it does indeed become a variant of the high-powered Android handset that we first witnessed during CTIA. The source doesn't go into detail regarding the features of the Samsung Captivate except that it's going to be in bound for the carrier, but one would have to believe that it's the Samsung i897 we've been hearing recently. Finally, it looks like the aging Samsung Eternity is going to have a successor with the Samsung Eternity II a597. Unfortunately there is no additional information regarding the handset, but one has to assume that it'll follow closely to the original as it featured Samsung's TouchWiz interface. As much as we'd like to see these handsets launch sooner than later, there was no specific dates being mentioned about their release.
HTC Aria Preliminary Specifications
Samsung SGH-I897 Preliminary Specifications
source:
BGR