Samsung CES 2012 press conference liveblog
1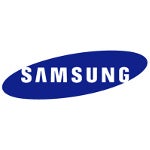 We've already seen a number of new Samsung devices here at CES 2012 in Vegas, but the manufacturer is also having a press conference of its own at the expo. What else might the company unveil? Well, that's what this liveblog is for - to help you stay in the know with up-to-the-minute updates.
Interestingly, we already saw the
Galaxy Note
,
Skyrocket HD
and
Exhilarate
for AT&T, so, believe it or not, we're out of guesses. Unfortunately, an appearance by the
Galaxy S III
would be too good to be true, as it's introduction is most probably reserved for MWC 2012. Anyways, stay with us - we're sure that Samsung has a lot of surprises in store for us!
Understandably, we won't be covering stuff like TVs and other such consumer electronics in the liveblog, we'll focus on the category of mobile devices.
Don't miss our liveblog - the event is going to start at 2PM Pacific, 4PM Central, and 5PM Eastern time! If you want, you can also follow it through our special Twitter channel:
@PhoneArenaLive
.
By the way, here's a live streaming of the event:
| | |
| --- | --- |
| 16:49 | OK guys, that's a wrap, the presentation's over. We're now about to start with our Nokia liveblog - don't miss it! |
| 16:48 | Yeah, yeah, Todd, we get it. Great success with the notebooks. |
| 16:42 | Todd Bouman will now talk about notebooks. |
| 16:41 | "Today I'm proud to unveil the next addition to the Galaxy Tab portfolio - the Galaxy Tab 7.7 LTE." That's Verizon's new tablet. |
| 16:40 | Premium security features are also online for the business. |
| 16:40 | twitpic.com/85e5r8 |
| 16:40 | Talking about the S Pen... it is not just a stylus, it's a precise instrument with a 256 levels of pressure. |
| 16:38 | twitpic.com/85e51u |
| 16:38 | They're introducing the Galaxy Note for AT&T... again. |
| 16:37 | twitpic.com/85e4pq |
| 16:37 | Senior VP of Samsung Telecommunications America, Kevin Packingham is on stage. |
| 16:35 | They are now talking digital cameras and photo sharing. |
| 16:24 | Hope they get to phones soon! |
| 16:24 | twitpic.com/85dzn3 |
| 16:22 | Senior VP of Samsung Electronics America, Joe Stinziano has appeared on stage. |
| 16:21 | twitpic.com/85dyna |
| 16:20 | What the... Angry Birds just interrupted the presentation! |
| 16:20 | twitpic.com/85dyad |
| 16:18 | Hey, Media Hub will make it to Samsung's TVs! Not that this excites us as much as a Galaxy S III would, of course... Just saying. |
| 16:12 | They are still on the topic of TVs though. |
| 16:12 | twitpic.com/85dvef |
| 16:11 | Tim Baxter, Samsung Electronics America's President is on stage now. |
| 16:10 | twitpic.com/85duy2 |
| 16:09 | He's talking about the company's Smart TVs now. |
| 16:05 | The press conference has begun! Boon-Keun Yoon, president of Samsung's consumer electronics unit is on stage. |