SRS Labs and Sharp to improve MP3 playback quality in wireless phones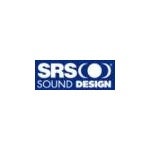 SRS Labs today announced that Sharp Corporation has licensed SRS Headphone(TM) and SRS WOW(TM) technologies for its cellular phone offerings. SRS Headphone will be included in Sharp's newest digital phone for the third largest cellular carrier in Japan, J-PHONE. This use of SRS technology in a cellular phone significantly expands a long-standing relationship with Sharp. The J-PHONE J-SH51, manufactured by Sharp, will be available for the Japanese market in March.
The new Sharp cellular phone is similar to a PDA, in that it incorporates functions such as a music player, personal calendar, digital still and movie camera, email, web access and more. Under the terms of the agreement, Sharp Corporation has licensed SRS Headphone technology for the J-SH51 phone to improve the sound quality of its MP3 playback. SRS Headphone technology enables customers with these new MP3 player-enabled cellular phones to enjoy an enhanced listening experience through headphones.
"This is a major step forward in our penetration of the cellular phone market," said Thomas C.K. Yuen, chairman, CEO and president of SRS Labs. "We saw the cellular phone market evolving with users requiring additional PDA-like features that not only provide communication, but also news, video and audio entertainment. That's where SRS technologies come in. We are pleased that we have now achieved significant market penetration with both our voice and audio technologies."