Rumor: Facebook's "Moneypenny" virtual assistant will get real people do your shopping for you
3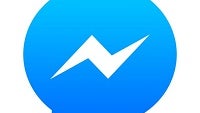 Google Now, Siri, and Cortana are the three major players in the virtual assistance game at the moment, but it looks like another tech giant might soon join the club. According to insider sources quoted by the Information, Facebook is currently working on implementing a virtual assistant in its Facebook Messenger instant messaging app/service.
Allegedly, the virtual assistant is codenamed Moneypenny, which is a detail that James Bond fans are likely to giggle at. If you're not into spy novels and movies, Moneypenny is the private secretary of M, the head of MI6 and James Bond's boss.
The Information claims that, unlike Cortana, Siri, and Google Now, which are virtual assistants with a broad scope, Moneypenny will be used to address more specific tasks. More to the point, Moneypenny will help Facebook Messenger users find real people who can help with research or shopping. Unfortunately, no further details are available at this point, and the sources did not reveal a potential release date.
One detail that's currently missing from the puzzle is who these real people might be. From the looks of it, Moneypenny might act as an intermediary between a busy user, and the
e-commerce platform that Facebook wants Messenger to become
, but details on how it plans to accomplish this are sparse for the time being.