Rovio to buy Casey's Contraptions in hopes of releasing with Angry Birds successor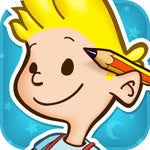 Rovio announced that it has purchased the rights to the popular game, Casey's Contraptions from Snappy Touch and Mystery Coconut. Rovio teased the upcoming release in it's video highlighting Angry Birds' 1 billion downloads.
Casey's Contraptions has been removed from the App Store, likely in anticipation of a release under the Rovio name. It's expected that Rovio will use the existing game as a successor tie-in product to its widely known Angry Birds game.
We will be excited to see the transformation of the game now that it's in Rovio's hands. It's exciting to imagine what several of the top mobile game developers can produce when they put their heads together, and it looks like only a matter of time before we see the reintroduction of the Casey's Contraptions in the App Store.
In the mean time, check out the video Rovio posted, bragging about the 1 billionth Angry Birds download. Note at the end the brief tease of "more amazing things to come" from a familiar face.
source:
iClarified