Robinhood cancels plan to offer no-fee banking after SIPC denies it planned to insure accounts
1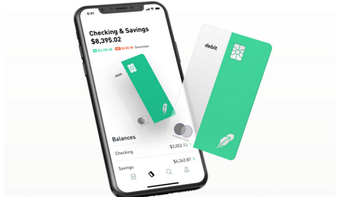 Just a couple of days ago, we told you that commission-free trading app
Robinhood was adding free no-fee banking and checking to its offerings
. The company said it would pay 3% annual interest compared to the .8% that most banks pay out these days. In addition, there would be no minimum-deposit, access to free ATMs across the country, and a free debit card. Robinhood said that the accounts were going to be insured by the SIPC rather than the FDIC. The former is the insurance company that protects the cash and securities in brokerage accounts.
Now, it appears that Robinhood bit off more than it could chew.
According to Axios
(via
Android Police
), the new banking and checking business has been put on hold for the time being after it turned out that the SIPC was unaware that it was going to insure the product. In fact, Stephen Harbeck, the president and CEO of the SIPC, says that he was never informed by Robinhood about its plan before the announcement was made. Furthermore, Harbeck states that the SIPC would never insure such an account, pointing out that SIPC insurance is used to insure cash that is earmarked for the purchase of securities.
Robinhood is apparently not giving up on the idea of eventually offering banking services.
In a statement it posted on a new blog post
, co-founders and co-CEOs Baiju Bhatt and Vlad Tenev wrote, "We plan to work closely with regulators as we prepare to launch our cash management program, and we're revamping our marketing materials, including the name."
"We're excited and humbled by the response to yesterday's announcement of Robinhood's cash management program launching in 2019. However, we realize the announcement may have caused some confusion.

As a licensed broker-dealer, we're highly regulated and take clear communication very seriously. We plan to work closely with regulators as we prepare to launch our cash management program, and we're revamping our marketing materials, including the name.

Our promise is unwavering—we always put our customers first—whether it's deciding which features to build, keeping your cash and securities protected, or offering products that allow everyone to participate in and benefit from the financial system.

Stay tuned for updates."– Baiju Bhatt, Vlad Tenev, Co-Founders and Co-CEOs, Robinhood
Recommended Stories