Rhapsody for Windows Phone 8 now available with offline playback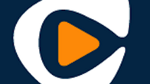 One week after rival Spotify offered a Windows Phone 8 app
, Rhapsody has started offering its own new Windows Phone 8 app made
specifically
for the platform. The service has about 1 million members tapping into its library of 16 million tunes, and is about to launch in Europe. Unlike Spotify, there is no free version of Rhapsody, which has two different subscriptions available for either $9.99 or $14.99 a month.
The new features found in the Windows Phone 8 app include one that allows you to listen to music you've downloaded while offline. You also now have the ability to add or remove tracks, albums and specific artists from My Music and to view other people's music libraries. The new app will let you add or remove stations from My Stations and add or remove playlists from My Playlist. You can also see your listening history and Rhapsody has improved audio playback, album art, and search.
Rhapsody does offer a free trial, which you can take advantage of by heading to the Windows Phone Store and installing the Rhapsody app.
source:
Rhapsody
via
VentureBeat
Recommended Stories