Report: Verizon takes the crown as the fastest wireless network in the U.S.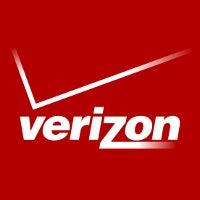 PCMag
just announced the results of its fifth annual test to see which mobile carrier has the fastest network in the states. The winner? Verizon Wireless. According to the test, Big Red offers the fastest, most reliable network, with the widest coverage. And just to show that T-Mobile CEO John Legere isn't just a promotional genius, the mobile operator finished on top in half the cities tested. Of course, Legere just might have CTO Neville Ray to thank for that.
The testing also showed that besides Verizon and AT&T, T-Mobile has done an impressive job getting up to speed with an LTE network that seemed to come out of nowhere. Sprint, on the other hand, continues to disrupt coverage in order to gets its LTE pipeline completed. Speaking of speed, many believe that
Sprint will eventually be the speed king in the U.S.
While AT&T won the crown last year, this year it was Verizon's new XLTE service that took the carrier over the top. The service runs LTE over Verizon's AWS 1700MHz spectrum. In combination with the operator's 700MHz spectrum, the nation's largest carrier offers strong service in rural markets, while XLTE helps those in major cities where networks are often too congested.
The
LG G2
was used for the drive tests because the device is available for all four major networks. The drive tests covered 30 cities and thousands of miles, and were supplemented by surveys from individuals who turned in their own experiences.
source:
PCMag