Remix OS upgraded to Marshmallow, expands hardware support
5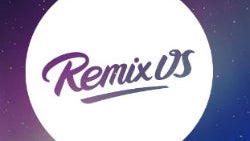 If you haven't heard, Remix OS is a pretty awesome product which will let you install a slightly modified version of Android on a lot of different PCs. Remix OS has only been out for about six months and in that time, users have been stuck with Android 5.1 Lollipop, but there is finally an update to get users up to Android 6.0 Marshmallow.
While Remix OS could already be installed on most Intel-based PCs and Macs and ARM chips, the update also adds more support for some NVIDIA and AMD devices (though not all.) The update also adds a new way to resize and use multiple windows at the same time, and makes videos automatically open in full-screen mode.
The one downside to the update is that there is no over-the-air update available, so if you want to get all the new features and the benefits of Android 6.0 Marshmallow, you'll have to do a clean install and wipe all of your data. And, as always with Remix OS, you'll have to sideload the Google Play Store once you're done because it can't be packaged together.