Remember MySpace? It is back as a music and social media super-site
5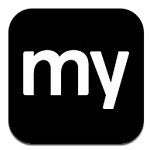 Kicking off the quietly opened, newly renovated site is a new Justin Timberlake single. A total revamp of the ailing social site has been in the works for months (well, years), entering beta testing last summer, and up to now, available on an invitation-only basis.
Now it is up and open to anyone and totally different from the would-be Facebook or Google+ competitive site it might have been. The emphasis continues with music and music discovery which was part of the big transition from way back in whenever. With each page is an audio deck to play and add songs as well as "connect" with friends or subscribe to musicians and artists.
For anyone that might have been waiting to see what might happen with MySpace and not clamoring for an invite, you will also be glad to know that there is an official MySpace app for Android and iOS, but you will also want to know that a number of people have reported log-in problems with the apps for both platforms.
As for the site itself, it looks like it has taken a couple hints from Twitter and Pinterest and mixed it with Windows Phone, users can post pictures, status updates and music to their timelines. The new look is quite nice. Even with its music-centric presentation, the "new" MySpace looks well suited to handle messaging, blogging (of sorts) as well as sharing photos and videos.
If you were a MySpace user from "way back" and have not been for a while, you can use your existing account to log-in. You can also use your Facebook or Twitter credentials to get in. You also have the option to go back to the "old" MySpace too. The site's redesign is pretty sharp, but given the troubles it has been having over the recent years, it does make one wonder if they should have looked at a new name as well as a new look. Of course, the new look might be enough attraction to divert anyone who is worn out with Facebook.
source:
The Verge