Recharge your phone in just 15 minutes or less - soon
0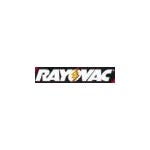 Rayovac Corp. announced the development of a new rechargeable technology that will shorten charging time to an unprecedented 15 minutes or less. Rayovac's patent-pending I-C3* technology(TM) (In-Cell Charge Control) puts the control of recharging into the battery, instead of the charger. This breakthrough in Nickel Metal Hydride (NiMH) technology offers significant performance and convenience advantages over existing rechargeable and disposable battery systems. When commercialized, the Rayovac I-C3 technology NiMH batteries will be the longest-lasting rechargeable for many devices and last up to four times longer than regular single-use alkaline.
The Rayovac I-C3 technology has the potential to capture a significant share of the $5 billion rechargeable-battery industry. High-tech electronic devices (digital cameras, MP3 players, cell phones), household devices (power tools, personal care products, toys) and other emerging technologies (e-scooters/e-bikes, portable web-based electronics) will all greatly benefit from the In-Cell Charge Control system.
Rayovac is currently evaluating options for strategic partnerships with major OEMs (Original Equipment Manufacturers). Retail products are expected
to be introduced in mid-to-late 2003.