The Razer Phone 3 may have been delayed because of 5G, CEO suggests
1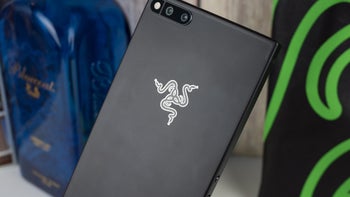 Most of Razer's mobile division staff were either relocated or
laid off last month
, sparking speculation that the brand's next smartphone may have been canceled. Last week, though, a report claimed that Razer had simply delayed its next-gen device and now the reason for this may have been revealed.
In a recent
interview
with
Engadget
(
via
Android Authority
), Razer CEO Min-Liang Tim suggested that buying a gaming smartphone right now may not be the best idea. He believes that gamers looking to purchase a device this year will "want to buy a 5G phone," but purchasing one now means that there's "no network to use it on."

In the eyes of Razer, this essentially makes the higher price that 5G smartphones command unjustifiable at the moment. It also means that there's less demand for 4G-ready gaming smartphones because consumers are waiting for 5G alternatives to become widely available.

Like its predecessors, the Razer Phone 3 wasn't expected to arrive until mid-October or early November. But considering Razer's current view on 5G networks, the smartphone now probably won't make its debut until early 2020. By then, 5G networks should be up and running across the globe and there should be sufficient demand for such a device.