Razer lays off most of its mobile division staff, cancels Razer Phone 3
19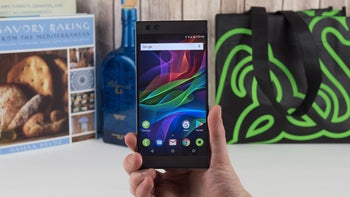 UPDATE
: Razer has contacted us with another statement, which, once again, confirms that some of the mobile division's staff has been laid off. In addition, the company says it will continue to support the Razer Phone 2, which will receive the highly-anticipated Android 9 Pie update in less than a week. You can read everything below:
In our mobile division, there were some staff members who were let go, and others who were reassigned to other new projects. We see great opportunities in the mobile gaming space that we created with the Razer Phone and will continue to invest in this category through a combination of hardware and software initiatives. We are working on new exciting mobile projects and will share the news when we are ready. The Razer Phone 2 will continue to be on sale and we are committed to supporting it with the latest updates and features.
Truth be told, we're not sure what Razer would have expected from a niche product like the
Razer Phone
. Advertised as a gaming phone, the top-tier device faced fierce competition from flagships coming from major smartphone companies.
Apparently, the
Razer Phone
and its sequel didn't sell that well, which forced the company to take action. Instead of announcing its third smartphone, Razer has decided to lay off most of its mobile device and hardware engineer staff last week,
Droid-life
reports.
According to a tip, the Razer Phone 3 has been canceled as well and those remaining will be moved to different parts of the company. An official statement from Razer confirms 2% of its total workforce (30 people) were laid off as part of the company's reorganization.
Razer has made changes to realign our organization and strengthen our path to growth. We will centralize our resources to focus on key projects and improve our profitability. As part of the realignment, we shut down several projects and unfortunately had to part ways with about 30 employees (about 2% of our total workforce). Other employees of the affected projects will be moved to different parts of Razer to work on other key focus projects and initiatives which will continue to scale and hire.
Although it's hard to tell from the statement that the people laid off were part of the mobile division, it wouldn't be surprising for Razer to cut its losses. Making smartphones is expensive, but making flagships is even more expensive, so if you don't manage to sell them to cover your costs, you're going to lose quite a lot of money.