Radio Shack displays HTC One sign; retailer offers $50 Google Play card and $10 coupon
4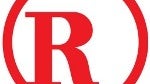 The biggest smartphone match up this year may not be the
Samsung Galaxy S4
versus the
Apple iPhone 5
or
Apple iPhone 5S
. Heck, it might not even have anything to do with Apple's iconic smartphone at all. Sometime near the end of the month, all hell breaks loose in the U.S. as the Samsung Galaxy S4 launches around the same time as the
HTC One
.
Even though no precise launch date for the HTC One has been announced, one particular Radio Shack is so excited to be offering the 4.7 inch device with the industry leading
468ppi pixel density
, that it has already put up signage for the phone. And that is good for us because it allows us to see two additional pieces of information pertaining to the launch by Radio Shack. First, we should point out that the device being displayed is Sprint's version of the HTC One and it looks like the price is gong to be $199.99 with a two year contract. That price point might help HTC in its battle with Samsung as
AT&T is apparently going to be asking $249.99 for the Samsung Galaxy S4
with a signed two-year pact. Assuming that these two prices hold up for the HTC One on AT&T and the Samsung Galaxy S4 on Verizon and Sprint, and this little battle is going to be very interesting.
Meanwhile, the HTC One sign put up at that unnamed Radio Shack also reveals that those buying the phone who agree to be handcuffed for two years, will receive a
$50 Google Play gift card
, which will come in handy no doubt. And in addition, the Shack is offering buyers a $10 coupon to HTC One buyers that you could use the next time you need batteries.
source:
Phandroid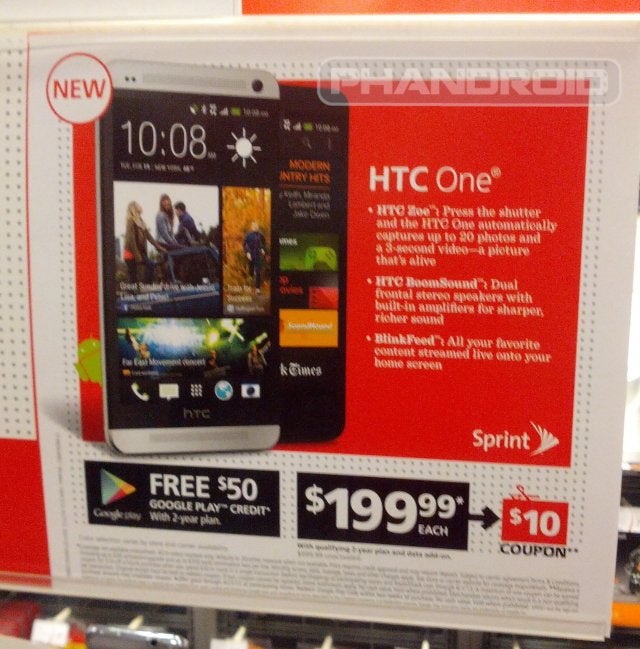 A sign for the HTC One goes up early at an unnamed Radio Shack
Recommended Stories