RIM's BlackPad/SurfBook will possibly be unveiled next week at DevCon?
This article contains unofficial information.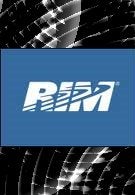 As we
reported yesterday
, RIM applied for the "SurfBook" trademark back in August, but many were still wondering if RIM could possibly have their tablet ready in time for the upcoming holidays if they don't make an announcement some time soon. Well, we might soon hear official things regarding their tablet next week during DevCon which is going to be held in San Francisco.
If this hold on to become true, it would place RIM in a good position of having it all ready in time for the lucrative holiday season – which is already being pinned down as the year of the tablets. There is plenty of talk regarding the BlackPad/SurfBook that RIM has apparently been working on.
First and foremost, it looks as though that a totally different operating system will be powering their tablet – which is going to shed its current BlackBerry OS roots in favor of something completely new. Now if this were to happen, it would provide them the clean slate they need in building a viable platform from scratch that could potentially prove itself as being compelling in an already competitive market. The talk about a new platform is supplemented by the fact that RIM acquired a company called QNX early this year.
Additionally, this new platform is also rumored to become the OS of choice for future BlackBerry handsets. Undoubtedly, all eyes will be placed on DevCon next week to see if RIM will actually make this thing public.
source:
Wall Street Journal