RIM working on BBM Music, a subscription-based music service
4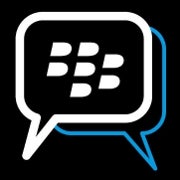 The world needs another streaming music service like it needs the current financial crisis, but RIM thought it will give it a shot anyway. We have iTunes on iOS, recently we got
Google Music
, and now we'll have what is rumored to be called BBM Music, which is to integrate with BlackBerry Messenger, as the title implies.
The preparations are said to be in their final phase also, with the
subscription-based music service
launching as soon as next week. There will be access to about 50 songs at a time, which can be listened to on your own device, or shared with BBM's 45 million users. People in the music business have said that BBM Music is poised to cost significantly less than the popular Spotify or Rhapsody streaming services, which means it will only be a few bucks.
The service's somewhat limited number of songs and low price tag indicate that it is aimed mostly at the younger crowd, instead of being an iTunes competition. The sources say it's predominant strength is to be sharing music via BBM, and customizing your BlackBerry handset further in the multimedia realm.
source:
WSJ