RIM may wait for one big update to send out BlackBerry PlayBook native email and calendar apps
2
The native email and calendar programs for the BlackBerry PlayBook, expected in an update
already delayed once to this summer
, might get pushed back even more say multiple sources for electronista. These tipsters say that RIM would rather roll out one massive update called PlayBook 2.0 instead of a number of smaller updates that would be sent out
as soon as they were available
.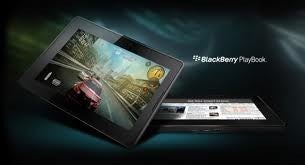 Is RIM waiting for one big massive update to rollout core BlackBerry PlayBook functions?
Besides adding the long awaited email and calendar programs, the update would eliminate the app tray that it has been using since BlackBerry 6 OS and move to folders to store apps, similar to the Apple iPad. Other interface changes would also be seen in the tablet after the update. RIM is also working on a way to
unify certain PlayBook functions
with a BlackBerry handset
so that users could have their contact list on both. While RIM works toward a unified list (which iOS and Android users already enjoy), the tablet for now, will still have a separate and distinct PIN code. Meanwhile, PlayBook owners could rejoice in the knowledge that finally the tablet would have a contact list, email, BBM, and calendar functions.
Electronista speculates that the update could show itself at
BlackBerry DevCon
which starts October 18th. While the BlackBerry Bridge has helped some with both a BlackBerry phone and the PlayBook cover some of the missing functions of the tablet, it is just another black eye for RIM as features that iOS and Android users take for granted
become a hassle to obtain
for those using devices branded with the BlackBerry name.
source:
electronista
Recommended Stories