Qualcomm's Snapdragon Glance app for Android lets you see information from the lock screen
11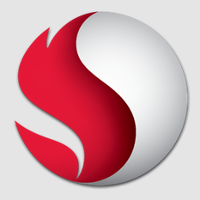 We've told you before about Qualcomm's Snapdragon BatteryGuru app which
works on Android handsets powered by Snapdragon processors (of course) to extend battery life
. We just installed this on an
HTC DROID DNA
, and while we are still evaluating it, so far we have to say that the app works exactly as advertised. It won't turn your power chomping LTE enabled Android phone into the
Motorola DROID MAXX
, but we are seeing a rather noticeable improvement in battery life on the phone.
What brings up BatteryGuru is the new app that Qualcomm has for Android users. The
Snapdragon Glance
app (in Beta) requires you to install BatteryGuru first. That is because the battery saving app learns how you use your phone, and this information helps Snapdragon Glance with its tasks. The latter is actually a Lock Screen information app that launches when you turn your phone's screen on. You could bypass it by hitting the back button, but then you would miss the information that it collects for you, and puts on your lock screen.
The app will show you your next calendar event without having to unlock the handset. Missed calls, text messages and app notifications, they are all here. And based on your past usage, the app will even suggest contacts to call or apps to open. The current weather is also displayed. The only drawback, at least right now, is that the app requires you to be running Android 4.3 or higher. BatteryGuru, on the other hand, works on Snapdragon powered Android phones running 4.0 or higher, so you might want to check out that app until your phone is updated to Android 4.3 or higher.
source:
SnapdragonGlance
via
IntoMobile