Qualcomm sees strong growth ahead in China's 4G TD-LTE smartphone market
2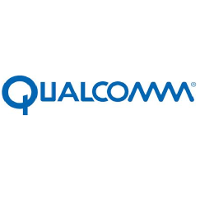 According to a published report on Thursday that cites Alex Katouzian, senior vice president of product management at Qualcomm, the silicon slinger sees strong growth ahead for China's 4G TD-LTE smartphone market. With the Chinese government licensing carriers for 4G service at the end of last year, there has been strong competition for subscribers. Prices of 4G enabled smartphones are expected to shortly drop to 1000 Yuan ($163 USD), according to Katouzian.
According to the Qualcomm executive, hastening the drop in 4G phone prices in China will be the 50 billion Yuan ($8.2 billion USD) that China Mobile is expected to spend this year in 4G handset subsidies. The spending by the world's largest carrier is also expected to quicken the move to 4G by Chinese consumers.
According to iSuppli, the number of 4G phones shipped to China is expected to soar from 4.6 million units in 2013 to 72.6 million this year, 144 million in 2015, 220 million in 2016, and 300 million in 2017. China Mobile is a lot more optimistic. The operator expects shipments of 4G handsets in the country to reach 200 million this year. Industry watchers expect 100 million of China Mobile's 900 million subscribers to switch to a 4G plan in 2014.
source:
DigiTimes