Qualcomm reports solid first quarter profits thanks to strong smartphone demand
7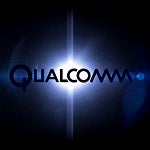 The first fiscal quarter for the leading mobile chip maker was a very good quarter indeed and it is pretty much thanks to all of us smartphone users.
Net profit for the first fiscal quarter was up 36% to $1.91 billion on revenues of $6.02 billion which were up 29% in their own right. Qualcomm's licensing saw handsome increases in revenues as well, up 20% and comprising about 1.8 billion of the revenue earned. Equipment and services sales rose 33% to $4.2 billion. Qualcomm shipped 182 million modem chips.
It looks as though Qualcomm has been able to address the challenges of meeting demand and the strong quarter has fueled the company to raise its outlook for the rest of its fiscal year. Next quarter, Qualcomm has set a target revenue of $5.8 to 6.3 billion and believe the revenue for the year overall will be up to $23.4 to $24.4 billion from a previously forecast $23 billion even.
Even as Apple and Samsung look to design their own CPUs, Qualcomm's products are still in high demand, and the company's licensing model is assured to earn revenues as LTE remains the next benchmark for the foreseeable future.
source:
The Wall Street Journal