Qualcomm buys 1400 U.S. patents from HP, including some belonging to Palm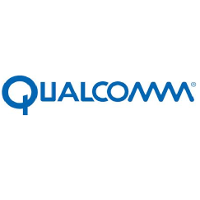 Silicon slinger Qualcomm has just purchased 1400 U.S. patents from Hewlett Packard. These include patents already granted, and some that are pending. 1000 foreign patents are included in the deal. The IP includes "
fundamental mobile operating system techniques
" including some that once were property of Palm. The purchase price was not revealed.
HP purchased Palm
and its webOS operating system in 2010 for $1.2 billion. After trying to sell handsets and tablets using the OS, HP finally gave up and
sold it to LG
. Among the patents being purchased by Qualcomm are some related buying to iPAQ and Bitphone. The former was the name of a line of PDAs and Pocket PC phones made by HP. The latter is software designed for MDM services.
It isn't immediately clear exactly how Qualcomm plans on using these patents, but we're sure that some further news will be coming soon.
source: HP via
Engadget