Palm takes its last breath alone as HP swoops in & buys them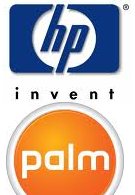 At long last the time has finally arrived after months of
speculation surrounding the fate
of the one time great smartphone manufacturing company that saw itself at the forefront mobile technology. Of all the companies thrown into the pot considering on buying Palm the last couple of months, it certainly came to a surprise that we didn't have to look far as HP got themselves a warm portion of the pie. Yes, the world's dominant PC manufacturer came out of nowhere and bought their long time rival.
After being courted by companies like
Lenovo
,
HTC
, and even
Huawei
, there was no denying that Palm was spiraling downwards faster despite the fact that Palm CEO Jon Rubinstein insisted that
the company could survive on its own
. The acquisition of Palm surely came in at a minimum cost for the dominant company who is undoubtedly at the top of their game. Buying Palm for a mere $1.2 billion, some would consider HP making out big time on the purchase considering that Palm's stock was once valued close to $14 per share over a year ago. Under the terms of the merger agreement, current Palm shareholders will be given $5.70 for each share. Although there are some talks right now regarding the future of Palm, Jon Rubinstein looks to stay put with the company while the deal is expected to finally close by July 31.
Almost instantly, HP is catapulted into the limelight and their presence will undoubtedly be felt far and wide as they quickly acquire all of Palm's assets – which includes their patent portfolio, device hardware, and webOS. So the question left answered is what HP intends to do now that they've acquired the venerable smartphone maker? Whichever road they choose to go, we're sure that HP will utilize the technology that Palm has built up from the ground up and integrate it in a medley of devices ranging from smartphones, tablets, computers, and everything else in between.
Palm's expertise in touchscreen technology and webOS could become useful for HP as they plan to compete on a grand scale among the premier cell phone manufacturers out there. It's almost ironic looking back earlier in the decade when HP was one of the companies to back Microsoft's Pocket PC platform in the hopes of being a clear competitor to Palm's reign in the PDA market. Ultimately, HP is definitely reinventing themselves with this and we look forward to see how they will be able to translate this purchase into a profitable reign for them.
via
Gizmodo