Qualcomm Snapdragon 800 to power LG "G" series phones, the OEM's successor to the Optimus line
18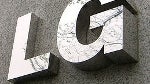 LG and Qualcomm teamed up to announce on Wednesday that Korean based LG will use the
Qualcomm Snapdragon 800
on its LG "G" series phone. The "G" series replaces the Optimus line as the OEM's high-end models. The chip will allow LG's smartphones to offer tremendous performance, stunning graphics and outstanding battery life.
The Qualcomm Snapdragon offers 75 percent better performance than the Qualcomm Snapdragon S4 Pro processor and the Adreno 330 GPU offers twice the performance as the Adreno 320 does. Video capture and playback is available in Ultra HD, which has four times the density as 1080p resolution. It also supports higher display resolutions up to 2560 x 2048 and includes HD multichannel audio with DTS-HD and Dolby Digital Plus.
"With a powerful combination of LG's core smartphone technologies and the Qualcomm Snapdragon 800 processor, we are taking a significant step forward in the mobile experience. The result of this collaboration will in many ways be the industry's best smartphone by which all other devices will be measured."
-Dr. Jong-seok Park, president and CEO, LG Electronics Mobile Communications Company.
"We are pleased with continued collaboration with LG. Fully tailored and tightly integrated with the entire next G series platform, the new, best-in-class Qualcomm Snapdragon 800 processor will help deliver blazing fast web browsing, eye-popping graphics, seamless connectivity as well as an unmatched multimedia experience."
-Murthy Renduchintala, executive vice president, Qualcomm Technologies, Inc., co-president, Qualcomm mobile and computing
As we told you the other day, at the time
LG was considering removing the Optimus name from its high-end models
and planned on using the title for its low to mid-range handsets. Based on the press release, it appears that the top-shelf models from the manufacturer will now be known as the "G" series. This makes sense considering that its last two Android flagship models were the LG Optimus G and the LG Optimus G Pro. An LG Optimus G2 is also expected to come to market later this year, but could have a different title by the time it is released.
source: LG
Recommended Stories