Price and release date for Samsung's DeX dock for the Galaxy S8 have been confirmed
10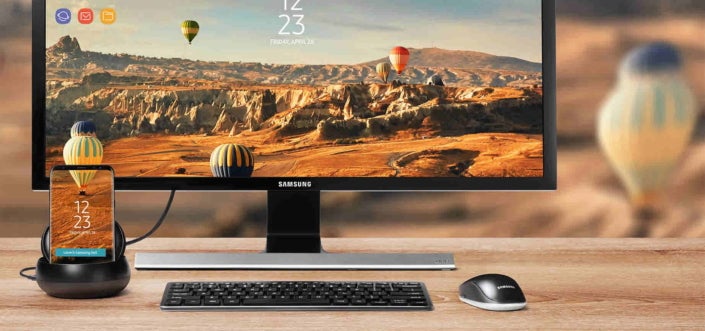 A new listing on the Samsung store has confirmed the price and release date for one of the company's most interesting gadgets.
DeX
, the docking station which allows users to convert their Galaxy S8 phones into a desktop computer, will retail for $149.99 and will hit the shelves in late April.
While a
leak from last week
already revealed the price tag and specs of the dock, information about the commercial launch for the DeX was scarce prior to the "Unpacked" event held on March 29. The Samsung store indicates that the device will ship in "late April". Basically, this means that the docking station will be released simultaneously with the two new Galaxy S flagships, which will have a global launch on April 28, while being available a week earlier in the US (April 21). A further confirmation can be found in the official Samsung press release for the DeX which states that the gadget "will be available globally with the Galaxy S8".
The DeX is particularly useful due to the fact that it offers a new custom Android-based interface which looks similar to Windows. The UI is specifically designed to work flawlessly with a keyboard and a mouse, while collaborations with Microsoft and Adobe enable Samsung DeX compatibility with Microsoft Office and Adobe mobile apps, including Adobe Acrobat Reader mobile and Lightroom Mobile. One can even remotely access virtual desktops through partnerships with Amazon, Citrix, and Vmware.
All of these key features justify the $150 retail price, but Samsung might also surprise users in some markets by offering the DeX as a packaged bundle.