Samsung DeX Station turns the Galaxy S8 into a great productivity tool
36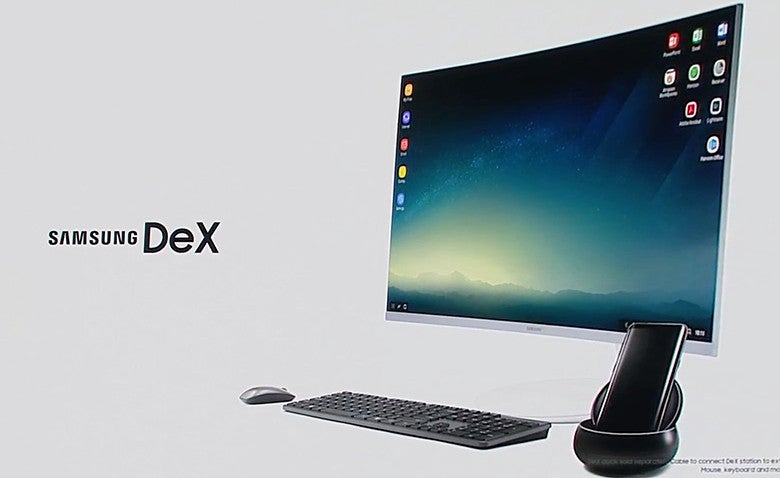 Samsung is trying to make its
Galaxy S8
and S8+ flagships as appealing as possible. Despite the
Note 7 fiasco
, customers continue to trust the Samsung brand, and many have already decided to go for the company's new smartphones.
The one accessory that could make the Galaxy S8 even more enjoyable than it already is, Samsung DeX has been officially unveiled earlier today. The main usability of the accessory is turning your Galaxy S8/
S8+
into a portable workstation.
Just like Microsoft's Continuum,
Samsung DeX
allows users to connect their smartphones to a desktop and enjoy productivity on a much larger screen. You'll be able to access apps, edit documents, browse the web, watch videos, as well as reply messages, directly from the smartphone on a bigger screen, keyboard and mouse.
According to Samsung, DeX has been specially designed to feature a unique Android UI that's been optimized for use with a keyboard and mouse. To help build DeX, Samsung teamed up with Microsoft and Adobe, hence the compatibility with Office and Adobe mobile apps like Acrobat Reader and
Lightroom Mobile
.
But there's more, as DeX enables users to remotely (and securely) access virtual desktops via solutions such as Citrix, VMware and Amazon Web Services.
The new accessory connects to a monitor through an HDMI port, but it can also be attached to any Bluetooth compatible, USB or RF-type keyboard and mouse.
Samsung DeX Station
comes with two USB 2.0 ports, Ethernet, USB Type-C port and a cooling fan. It also features fast charging technology that will allow your Galaxy S8 to charge faster while connected.
Surprisingly, Samsung announced that the DeX Station might be offered as a packaged bundle in some regions. Otherwise, it will be available for purchase globally for €150.
Recommended Stories