Test your might in action RPG Shadowblood, now available for pre-registration
2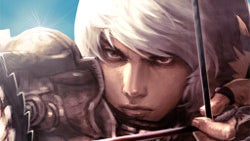 Korean studio UT+ Interactive has opened pre-registration for the English-language version of their game Shadowblood (known as Rusty Blood in Korean). The title is a dungeon crawler action RPG, in which players choose between three unique classes (the Archer, the Assassin, and the Berserk) and fight their way through several different game modes.

From the main Campaign mode, featuring 100 increasingly difficult levels of enemy hordes, to the two multiplayer modes, Bloody Battlefield, and the Raid mode, the game looks like a fun mobile stand-in for when you're in need of a Torchlight or Diablo fix. The combat is similar to other, more well known games in the genre, allowing players to level up and wield a number of different weapons, each one requiring its own unique strategy depending on the player's chosen class. The multiplayer options are an added bonus, letting users play together with (when playing Raid), or against (in Bloody Battlefield), their friends in real time over the internet.
Pre-registration offers players access to exclusive in-game items and news about the game. The title is free to play with optional in-app purchases letting the player buy more in-game currency or fill up their energy, which is required in order to play. While the release date of the English version isn't yet known,
the game's website
lists it as Q1 2017, which hopefully means it will be open to the public in the near future.
You can pre-register here.