Portal coming to Android as timed-exclusive for NVIDIA devices
8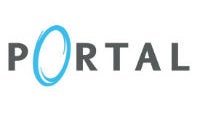 Portal is one of the best puzzle games, and really one of the best games overall to come out in recent history. It is a game with great gameplay, superb dark comedy writing, and a ton of personality. And, soon it will also be a game that is available for Android devices. The announcement came from NVIDIA today speaking at the 2014 GPU Technology Conference, which is not a conference usually known for mobile game announcements.
NVIDIA CEO Jen-Hsun Huang said that Portal will come to the Shield handheld system. NVIDIA is doing the work to create a full port of the game with the aid of Valve. At first, Portal will be exclusive to Android devices running on NVIDIA chipsets, but it won't technically be locked to that hardware. This means that you'll not only be able to pirate the APK when it is released (though we would never condone that), but that there is a chance that Portal will see a wider release later on.
There is no word yet on when the game will be coming to Android. The only word used was "soon", which doesn't really mean much. There was also no word on pricing for the game. If all goes well, NVIDIA hopes to port more PC games to the Android platform.