Pokemon Go update rumored to take place on Pearl Harbor Day, December 7th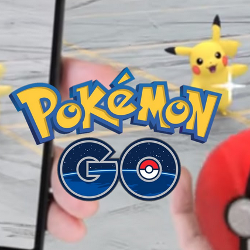 The other day, we told you that the next big update for Pokemon Go will take place next month. The new features being added
are some of the most eagerly awaited by players
and include the ability to trade Pokemon with rival trainers. Players will also be able to take other trainers on in player vs. player battles. In addition, 100 new Pokemon will be added to the game along with a tier of Legendary Pokemon. And raising Pokemon babies could replace hatching eggs.
A new leak reveals that the date that Niantic will be offering the update is December 7th. But when you hear where this tip came from, you'll agree that it should be taken with many, many grains of salt. The tip comes from a Starbucks employee who supposedly received email about a tie-up between the coffee purveyor and Pokemon Go developer Niantic.
The email suggests that Niantic will drop Lures at every Starbucks. In addition, there will be some Pokemon related Frappuccino offered on December 7th as well. And while it is not Pokemon related, it appears that there will be a tie in with Verizon from December 2nd to the 4th. Also, note the misspelling of "Pokemon" in the email, although that doesn't necessarily mean that the memo is a fake.
"I work at Starbucks and this is one of the most recent updates we received from corporate. Now, it's hard to say whether or not this specifically refers to Generation 2 (although what else could it mean?), whether or not Starbucks and Niantic are partnered up, or if this will even be pushed out on the date specified (things don't always go to plan). However, it all makes sense to me, but this would be a huge update. Based on the description of the event, it would require Niantic to put a Pokestop at every Starbucks. Lastly, I realize this may seem strange, especially with the "Pokeman", but it's a real email and I can send proof to the mods if required. Regardless, this isn't anything concrete and pretty vague, and no other information was given to us. As a huge fan of Pokemon and Pokemon Go, I couldn't NOT share the news with everyone. Fingers crossed that it's gonna happen!"
Eager Pokemon Go players will have to wait until December 7th, and hope that this tip is the real thing.
source:
Reddit
via
RedmondPie