Niantic reveals first Pokemon GO live events for 2020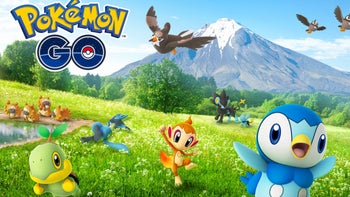 After a successful 2019
, Niantic is back with another lineup of Pokemon GO events, which will take place all around the world throughout the year. Today, the developer
revealed
the first Pokemon GO events which will take place between January and May in three countries: Taiwan, United States, and the UK.
Taiwan and the UK will each get one Pokemon GO event in the first half of the year, while fans in the United States will be given the chance to attend two such events in two different locations. So, the first Pokemon GO event will take place in Taiwan in Taichung City from February 6 to February 9.
Then, the celebration will move to the United States where, for the very first time,
Niantic
will kick off a Safari Zone in St. Louis, Missouri. The event will take place in Tower Grove Park, it will start on March 27 and it will end two days later on March 29. If you want to buy tickets, you'll be happy to know that they will go live on January 24.
The next big Safari Zone prepared for Trainers is scheduled to land in Liverpool on April 17. The event will take place in the city until April 19, but if you plan to attend, you'll be able to purchase tickets starting January 30.
Last but not least, Niantic is returning to the US on May 8 for the Safari Zone Philadelphia. As usual, the event will last for two days, so it will end on May 11. We don't know when exactly the tickets will go live, but they will probably be available for purchase in early February.
As far as prices go, general admission tickets will cost $12, while early access tickets will be $18 because these will give you access to event gameplay early and receive two additional hours of gameplay.