Pinterest for iOS updated with Spotlight integration and 3D Touch support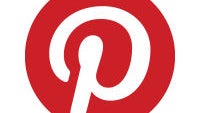 There will more than likely be quite a lot of apps for iOS to be updated in the near future. Apps will be adding support for 3D Touch on the new iPhones, Spotlight integration, iPad split-screen support and more. One of the first on that list is Pinterest, which is now pushing an update to its iOS app to take advantage of the new software features in iOS 9 and the hardware of the new iPhones.
The Pinterest update has added support for "universal links", which means you'll go directly to the app rather than Safari when tapping a Pinterest link from elsewhere. It also now has Spotlight search integration, but it may not work as you would expect. Rather than being able to use it to search Pinterest as a whole, it will only show you results found in your viewed Pins and Pinner history, meaning the search results will get better the more you use the app. Or, to say it the other way, Spotlight search will be useless, unless you use the Pinterest app.
If you want to have quick access to a full search of Pinterest, you'll need new hardware that can handle 3D Touch. With 3D Touch on a new iPhone, users will be able to get quick access to search for Pins, create a board, or see what's popular on Pinterest, right from the homescreen icon. If you're already in the app, you'll be able to deep press any Pin to get a bigger preview and quickly Pin, like, or send, or press the board name to get a preview of the board it came from.
(Note on the images below: the last is a large gif, so it may take a moment to load.)