Picture and video samples from the Samsung Galaxy S III appear with encouraging quality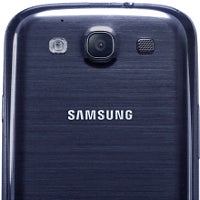 Just like HTC before it, Samsung is making a good use of the new Android ICS camera API with the 8MP module on the
Galaxy S III
. The camera on its newest flagship sports f/2.6 aperture, compared to the f/2.65 on the Galaxy S II, and the focal length has shrunk to 3.7mm from 3.97mm, allowing you to fit more scene in the frame.
So it is definitely a new camera module, for those who worried, and joins the sub-second camera club, together with the
Sony Xperia S
, the
iPhone 4S
, and the HTC One series. It allows you to take pictures while filming, and has
Burst and Best Photo modes
, snapping a pile of pictures in rapid succession to choose the best one afterwards.
A couple of photos and videos taken with the 8MP camera on a prototype model are already up, and the results are extremely pleasing for a non-final unit. Gone are the colder colors in the Galaxy S II - Samsung has learned its lesson, and has bumped up the saturation, which most of normal users prefer before realistic color representation, at the same time it has kept the noise in check, dynamic range great, and detail aplenty. The real test will be in low light conditions, too, where most phones fail miserably.
The video is also smooth, with plenty of detail and pretty colors, recorded in MPEG-4 with 17Mbps bitrate and stereo sound. Well, it is certainly shaping to be one of the best phone cameras out there, so take a gander at the pictures and 1080p video samples from the Galaxy S III in the slideshow below: