Pebble finally starts shipping today, iOS app delayed a bit
2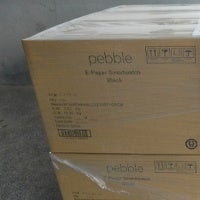 The Pebble Bluetooth smartwatch is Kickstarter's biggest success story raising over $10 million and now after months of waiting, it has finally started shipping to backers.
The first batch consists of 500 units, less than expected, but it's still reassuring that the actual device is shipping. There are still some issues, but obviously not with the device itself but rather with the iOS app that will arrive later on as it is being modified to respond to Apple reviewers feedback. The lack of an app at launch means initially you won't be able to install new watchfaces, but still you'd be able to use core functionality like notifications and music.
Good news is the Android application will arrive on the Google Play store just in a couple of days on January 24th.
The Pebble developers have even set up a website to track the status of your Pebble order which you can check out at the source link below.
source:
Kickstarter