Pandora brings its voice assistant to all users on Android and iOS devices
2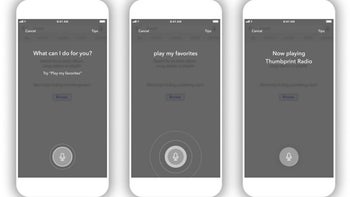 The voice assistant market is already a little bit crowded, but being apple to control your favorite apps with your voice is priceless. Pandora has just
announced
that its "
incredibly smart new personalized
" voice assistant is now available to all mobile app users on Android and iOS across all tiers of services.
Voice Mode on
Pandora
lets users control the app, listen to new tunes and discover their favorite podcasts, as well as customize their audio entertainment experience hands-free with just the sound of their voice.
If Pandora is your preferred music streaming service you'll be able to use voice commands like "
Hey, Pandora: play some music
" and "
Hey, Pandora: play more like this
." Also, you can add songs you like to your favorite playlist by saying "
Hey, Pandora: add this to my playlist
." These voice commands are particularly useful when you're driving a car or you're in the middle of an activity that requires your full attention and both hands.
So, to use the new Voice Mode on the Pandora app, you can simply tap the mic icon in the search bar at the upper-right of the screen. When the voice assistant is enabled, you can start using it by saying the phrase "
Hey, Pandora
" followed by a voice command.
Recommended Stories