Outlook for Windows RT is in the works, may not be bundled with hardware though
2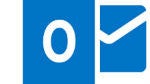 Microsoft has been dogged a bit over the absence of some type of universal email client like Outlook on Windows RT tablets. The rumor mill has had a few interesting ideas as to why Outlook was omitted from Windows RT.
Meanwhile, we have also been subject to rumors that
Microsoft might be working on Outlook for Windows RT
. Most of that conjecture has been drowned out by a bit of
high-profile and public desires for Outlook to be made available
on Windows RT gear.
Paul Thurrott is a very well informed blogger when it comes to Microsoft happenings and this past week, while visiting some folks at Microsoft's campus, he observed Outlook up and functional on not one, but two Surface RT tablets. Moreover, the tablets belonged to two people that were not direct employees of Microsoft which indicates that Outlook might be a lot farther along toward a public release than anyone might have previously thought.
Turns out that Outlook was (and has been) worked on for a possible release with Windows RT, but it was cut from the debut because of a firmware bug in the ARM chipset causing hang-ups and crashes of the app. For now at least, it looks like those issues have been ameliorated.
Unfortunately, there is no word about when Outlook may be available for Windows RT devices, but it is looking very likely that it will not be included or bundled with Office Home & Student Preview which comes with the tablet. Instead, it will probably be offered with an Office 365 subscription. Right now, an Office 365 Home Premium subscription costs $99 per year and includes the entire Office suite of apps for up to five devices, plus 20GB of SkyDrive storage, 60 minutes of Skype calls per month, and "Office on Demand" which lets you access the Office suite to any internet connect Windows PC.
Those are some pretty good hooks to attract and retain long-term users. It would take four years of Office 365 before you spend as much to get Office Professional 2013 and then Office Professional does not offer the SkyDrive, Skype and other features, so we suspect that if Outlook makes it to Windows RT devices, it will be fairly straight forward to make the value proposition of using Outlook with Office 365.
Now that we know Outlook on Windows RT exists, all that is left to do is wait and see.
source:
WinSupersite