Microsoft considering an Outlook app for Windows RT
7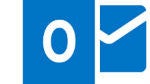 Right now, this one is technically just a rumor, but it seems absurd that Microsoft would go too long without an official Outlook app for Windows RT, so we're willing to believe it even without more substantial verification. Obviously, Windows 8 users can use legacy versions of Outlook, and there will be a Modern UI version of Outlook as part of Office 2013, but Windows RT users have been left out so far.
Even though Windows RT devices come with Office 2013 RT Home & Student edition, Outlook isn't part of that bundle. This means that RT users have been stuck using the built-in Mail app that Microsoft provides, which is nowhere near a full-featured mail client, and even lacks support for POP3 accounts. An official Outlook app would definitely be a boost for RT users.
According to ZDNet, Microsoft is considering releasing Outlook for Windows RT, but there is a debate internally as to whether such a release would be worthwhile. It would certainly worthwhile for users, but if the
estimates are correct
, there may not be that many RT users, which would reduce Microsoft's willingness to put resources towards the app.