NVIDIA not happy with Windows RT sales, lobbies for Outlook
14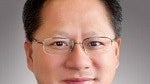 At NVIDIA's GPU Technology Conference in San Jose, California, CEO Jen-Hsun Huang voiced angst over the lagging sales of Windows RT devices noting that it did not meet his expectations.
"We expected to have sold more than we did," he explained at the event. Huang further forecasted that Windows RT may earn a sliver 2% market share this year based on reports from IDC. Even that might be optimistic.
However, Huang firmly believes in Windows RT and called it a "disruptive" ecosystem, "I think it's of some importance to Microsoft to continue to invest in RT." Obviously NVIDIA has a vested interest in RT's success because the Windows operating system has been locked down and optimized for ARM based processors, like NVIDIA's Tegra line of CPUs.
One thing Huang is hoping for is to see Microsoft produce an email client for Windows RT. He is even praying for one, "If Outlook were to show up on RT, my life would be complete. I am one Outlook away from computing nirvana. Outlook god, please." We join Huang in his prayers.
Obviously it is up to Microsoft to answer his prayers, but unfortunately, if sales are lagging,
Microsoft may not be willing
to devote too many resources to the endeavor. However, we know that RT is basically a clamped down Windows 8, enforcing code integrity, so maybe it would be too strenuous an exercise for Microsoft.
One can pray.
sources:
PCWorld
via
Microsoft News