Options for automatic carrier time and data connection switch are available with the WP7 8107 update
2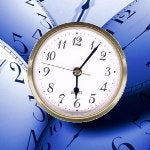 Call it a late arrival or something else, especially when some people would assume that the options would've been available since its roll out, but a
new update
for Windows Phone brings forth some very useful features.
Specifically, the
8107 software update
for Windows Phone brings along the option of allowing users to
select automatic carrier time
– so for those traveling between different time zones, this will especially come in handy. Yup, no more need to manually switch the time yourself, which can sometimes cause people some confusion.
Meanwhile, there is also an option to allow users the flexibility of
choosing
what kind of
data connection
they want their devices to establish – whether it be 3G or good old EDGE/GPRS connection. Naturally, it'll come in handy for those devices that tend to consume more power.
Well, it seems that the update is rolling out overseas, since Spanish Windows Phone 7 web site, MimovilWindows.com, first brought the report. As it stands, it's not certain if devices stateside will be seeing the update anytime soon – well, it would have to go through the carriers first before anything else. Nevertheless, tther bug fixes and whatnot are also part of the new software update, so as a whole, we're sure there are going to be some users who will find it more than fitting.
source:
MimovilWindows
(translated) via
WMPoweruser