OnePlus debuts MP Early Access Program for OxygenOS, here is how it works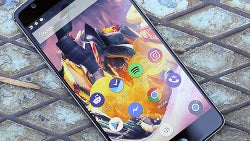 OnePlus has a pretty sophisticated beta program that allows its customers to try out new versions of OxygenOS before they are released to the public. The Chinese company has different "rings" that
OnePlus 3
and 3T owners can join, depending on how fast they want these builds to arrive on their phones.
However, the faster they come, the rougher around the edges they are. Starting today, OnePlus announced that it would handle the beta program slightly different. The company will use three channels of builds that are supposed to run concurrently: Closed Beta, Open Beta, and the MP (official) builds.
Besides the three channels mentioned, OnePlus will add one more, which will be opened to OnePlus 3 and
3T
users in the United States, Europe, and India. It will be called MP Early Access Program, and it will allow the handset maker to select a group of users to receive a new build that is being tested as a release candidate to OTA to all users, a bit early.
The reason behind OnePlus' decision is simple, as the company needs help to catch any last minute bugs or strange usage/location errors before the build is pushed to the masses.
Only 150 users will be allowed in the early access program. Moreover, candidates must meet certain requirements to be added to the MP Early Access Program. The first requirements have already been announced by
OnePlus
, and they don't look intimidating at all:
- Using a OnePlus 3/3T;
- Users will need to be based in the US, EU, or India;
- Be moderate to heavy daily users;
- Have had some kind of testing experience in the past;
- Willing to constantly communicate and give feedback with OnePlus in Slack.
If you feel that you have what it takes, you can access the source link below to apply for the MP Early Access Program.